To commemorate the release of High-speed Viewer Software "Photo ExpressViewer™", we offer it at a special price.
Overview
Name

Photo ExpressViewer™ Launch promotion

Period

June 3 to August 31, 2021 (JST)

Product

Photo ExpressViewer™ English Download Edition (Windows)

Details

Photo ExpressViewer™ Newly purchased customers
- Regular price: 2970 JPY
>>> Special price:

1980

JPY! (Tax Incl.)
Display JPEG, TIFF,
and RAW files at high speed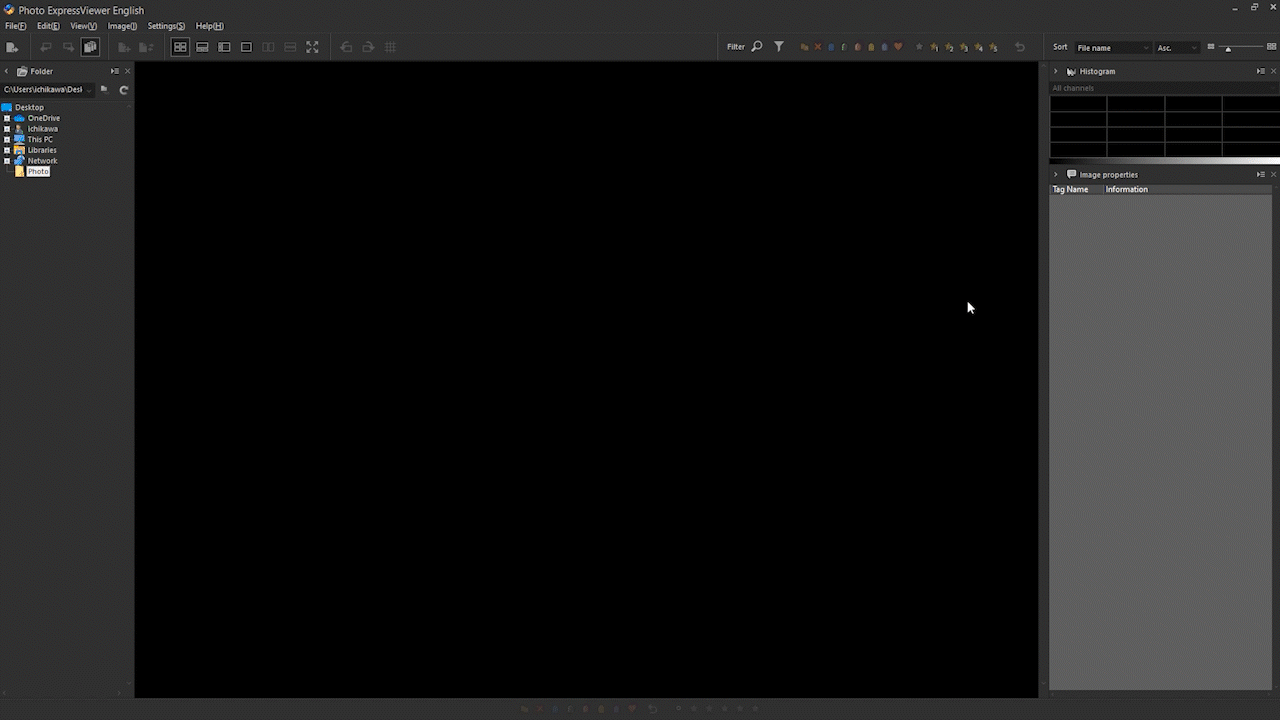 Photo ExpressViewer™ uses preview images (thumbnails)*1 embedded in RAW files. That's why it can display quickly RAW files as well as JPEG, TIFF. It also utilizes the GPU (Graphics Processing Unit), which specializes in drawing images, to enable high-speed displays even for large numbers of images. This allows you to view and select images without stress.
*1 The display may be restricted depending on the format of the preview images (thumbnail images). In addition, Image data that does not have a preview image cannot be displayed.
At first please confirm an images display by a trial version.
Wide variety of marks and filter
that are useful for selecting images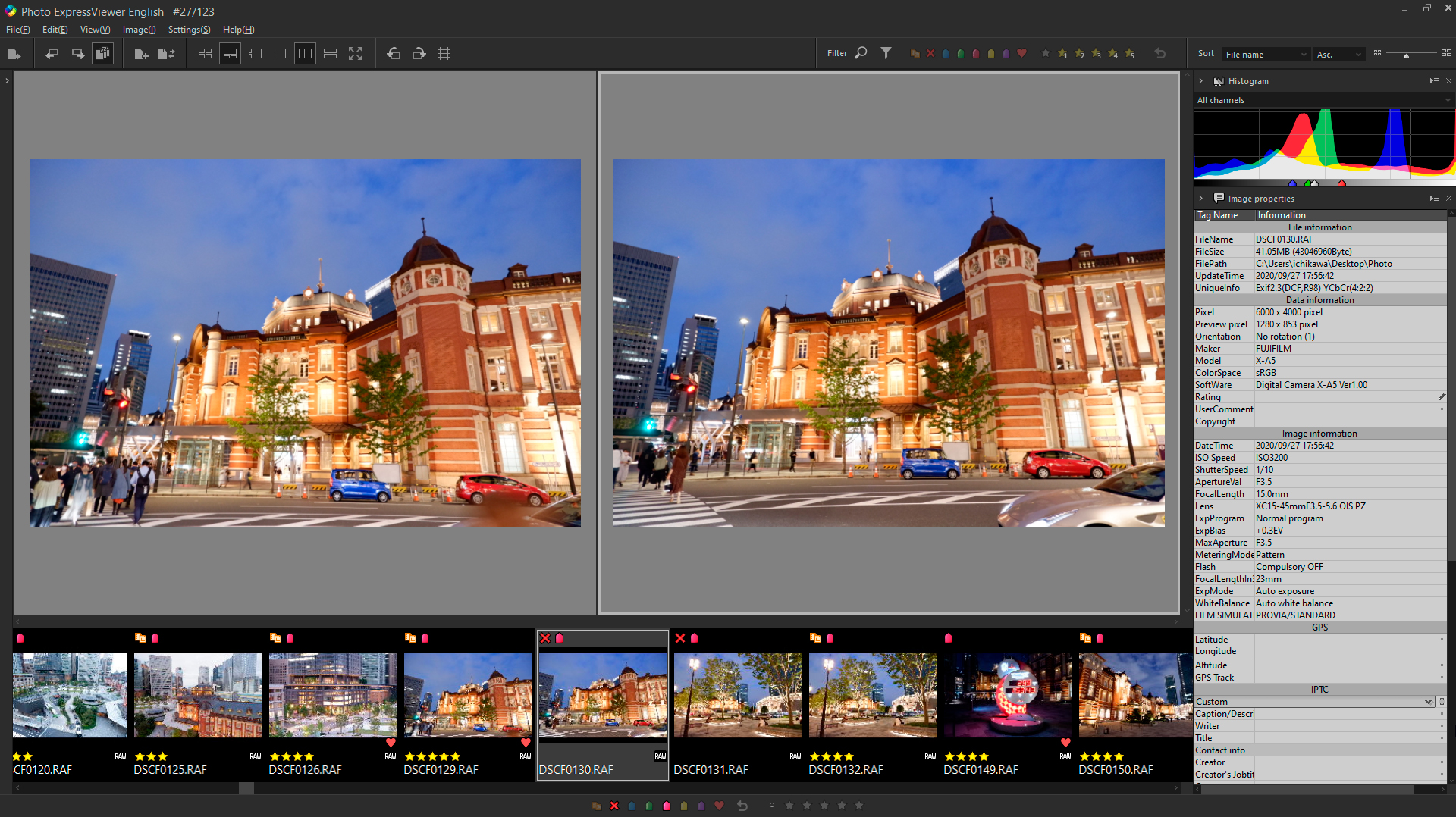 The high-speed display enables quick checks of focus, blurry, composition, etc. Then, you can mark images that you think are good with a variety of marks.
There is also a filter function that allows you to search for images from Exif information such as Date taken, Camera name you have used, and Focal length of lenses. Five-color User marks and favorite marked items can be displayed to efficient image selection.
Centralized file name management is also OK!
Import from media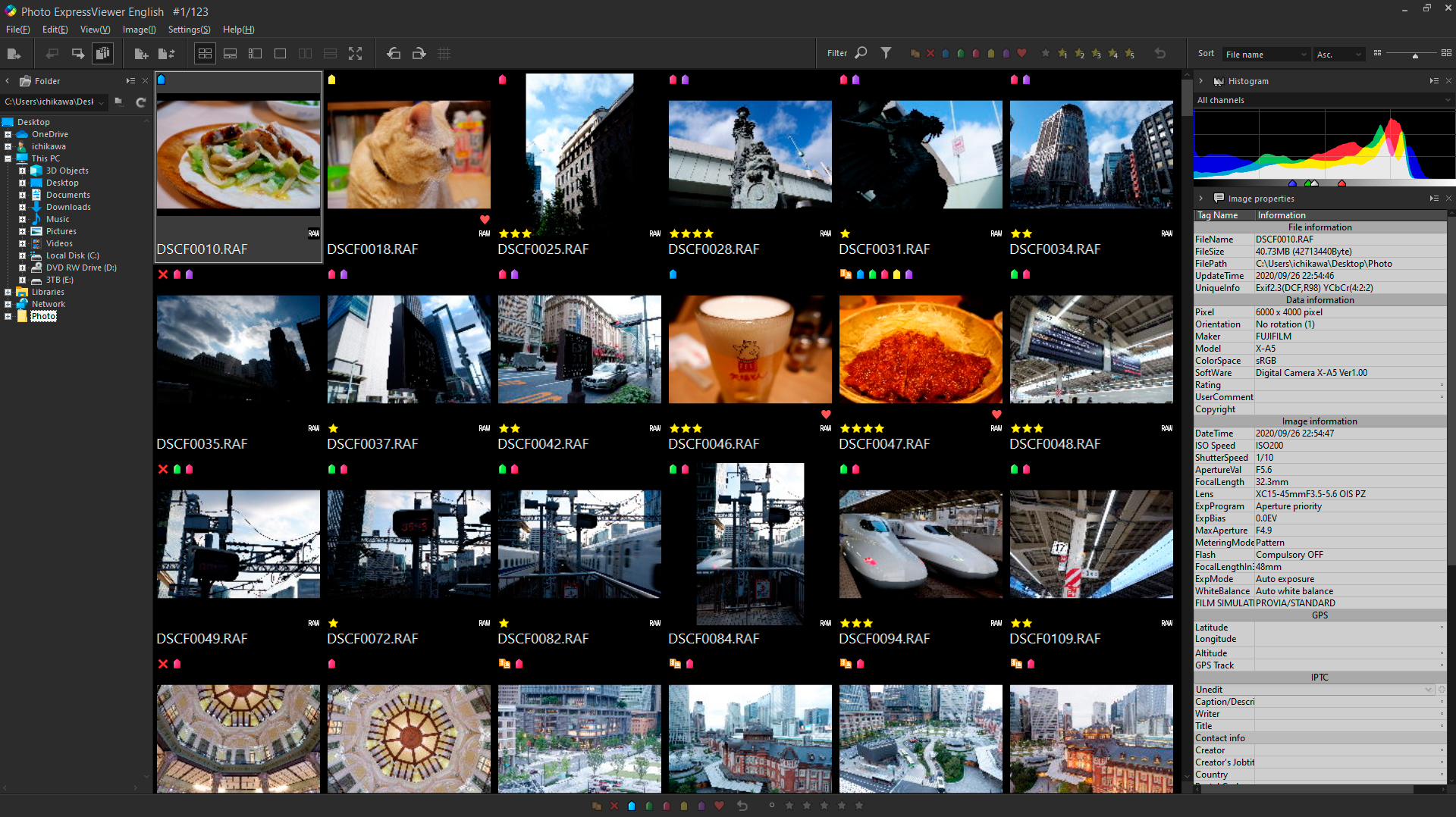 You can sort and rename folders when importing images.
In addition, you can display only the ratings, user marks, and images marked with copy / move marks that you select and save only your favorite photos. You can also sort images in the thumbnail mode, allowing you to organize and save images in a variety of ways.
List of Other Functions
Multi preview (tile vertically / horizontally)
Shortcut key settings
Show/hide image information on thumbnails
Switching the display modes

(Preview / Thumbnail / Combination modes)

Full-screen preview, etc.